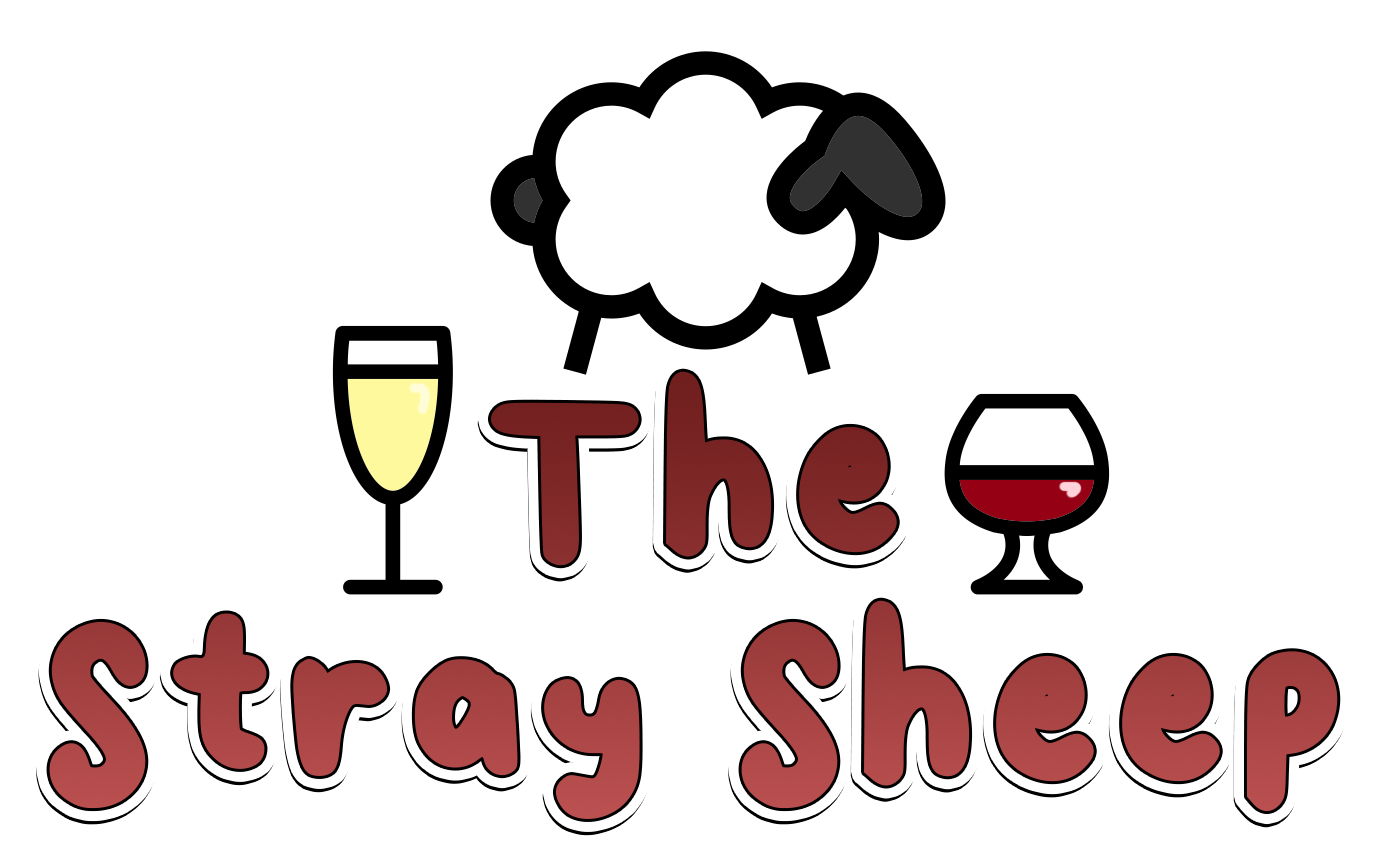 The Stray Sheep Bar
The Stray Sheep is a friendly bar with a warm atmosphere, located in the Lavender Beds, Plot 3 Ward 11 on Lich Server, on the Data Center of Light.
until the next opening!
Check the events page to see our next special event.
---
The longest running weekly venue on Lich since 2017
SVE's Venue of the Year winner 2020
About Us
The Bar
The Stray Sheep is a friendly bar with a warm atmosphere, hosting events for Lich server, and a hub for roleplay. We are located in the Lavender Beds, Plot 3 Ward 11 and are open for business on Sunday evenings. The bar is also free to use during the week for roleplay if it is not already in use.
We host our own events but are also available for hire for an event of your own. Check the events page for more information.
Private Bar
We now have a private bar available for use in private chambers #2. This bar is available at all times and is to be used when patrons would like a quieter space to drink. This bar is run by Chadki Qestir, who is of no relation to Chad, but also does not appear to be able to speak.
Please let a member of staff know if you will be using the private bar so we can keep track of people inside to stop it becoming overcrowded.
Etiquette at the Stray Sheep

We care about safety at the Stray Sheep, and ask our visitors to follow the below rules:
● Please refrain from using magic inside the premises
● Please put all weapons in the changing room area to the left of the bar (right of the stage)
● Any disagreements must be taken outside - no fighting inside the premises
● Please do not partake in explicit activity or overly excessive public displays of affection in the bar, it is a public place. We do have beds available upstairs. (and keep it to private chat)
● Please show respect to the staff and patrons, we have security on hand and will escort you from the bar or ban you if we deem you undesirable
● Non roleplayers are welcome to come and visit, but please show respect for those RPing and do not run around, jump on the furniture or spam the chat with emotes or out of character (OOC) chat.
Please speak to the bartenders or Chad (NPC) to order.

Thank you and we hope you enjoy your visit!
Mina and Minato Kimura - The Owners

The siblings Mina and Minato Kimura are the owners of the Stray Sheep bar and FC, working together to organise events and run the bar. Minato is the quieter of the two, shying away from the hosting duties and preferring to serve behind the bar, whereas Mina is more outgoing, and loves to be the center of attention.
Silvy Rosethorne - Bartender

One of our oldest members of staff at the Sheep, Silvy loves to create interesting drinks challenges for our patrons, which are deceptively difficult to beat! She also hosts exciting events for the bar, namely her ever popular Singles Nights.
Kara Jhargo (Ki'quara) - Bartender and Security
Kara is one of our staff members who is multi talented, being able to serve behind the bar, act as security and as an entertainer. She is a mysterious Viera who often charms customers with her smile and grace.
Seb Qestir - Security
One of the security staff at the Sheep, Seb is quiet, literally, and likes nothing more than a peaceful evening with no trouble from the customers.
Lilac Yatsuragi - Bartender and Security
Lilac is a part time barmaid at the Sheep, showing up to cover for Silvy in most cases or while she has time off from her little 'adventures' . She's not as skilled in making drinks as most of the other older members, but still she gives every drink her all. She especially loves making hot chocolate, adding a lot of cream to the top.
Mjern Hyskaris - Bartender and Security
A soft-spoken Viera behind the bar. While she's friendly, it's not easy to gain her trust but she will lend you your ear as much as possible. You can occasionally see her on the stage entertaining guests with a dance.
Amethia Almendine - Bartender
(info TBC)
Hide Mori - Bartender
(info TBC)
Chad McGee - Bartender (NPC)
The ever quiet man behind the bar, Chad is always there to serve drinks without uttering a word, and will always listen to your stories. He will never complain. Or will he?
Chadki Qestir - Bartender (NPC)
Another man of few words, but only because he cannot speak at all. This doesn't hinder him from serving the private bar all by himself. Just don't ask him to tell a joke.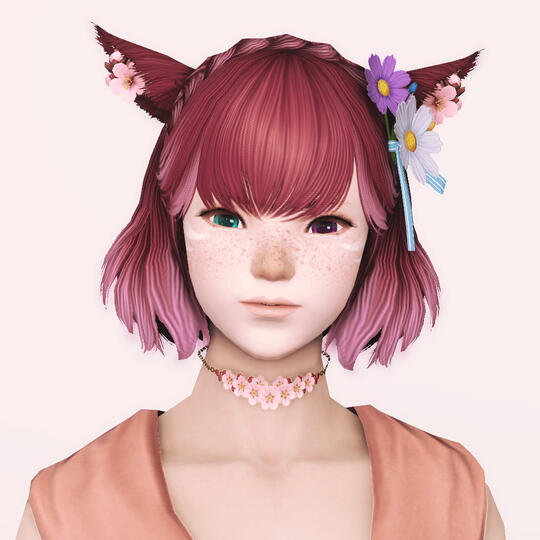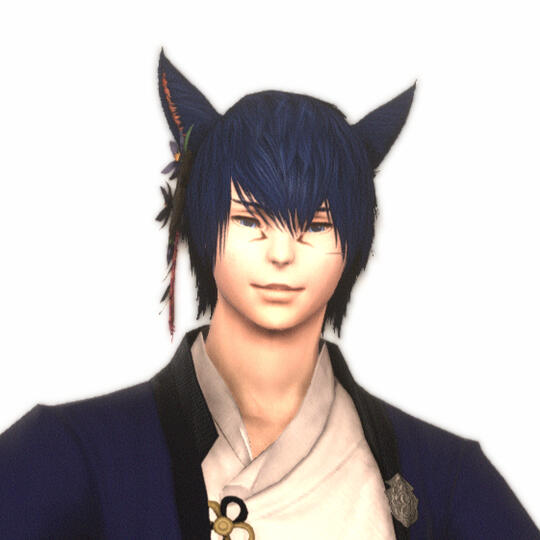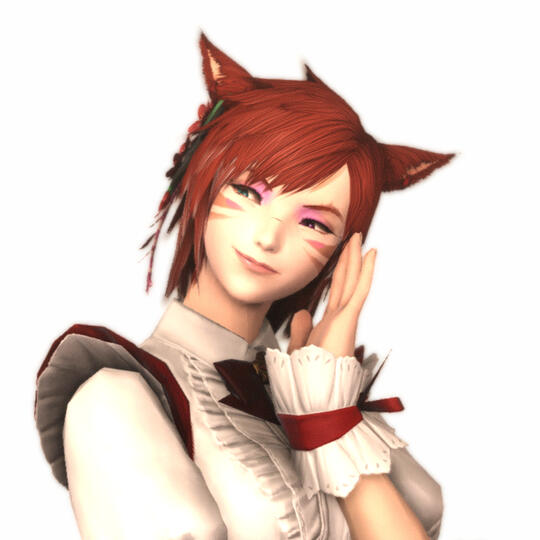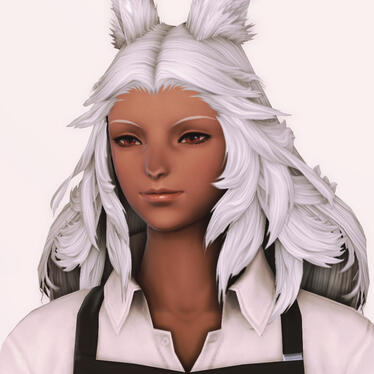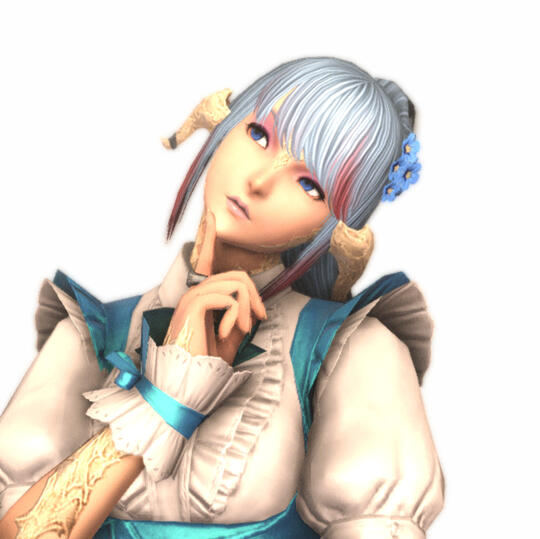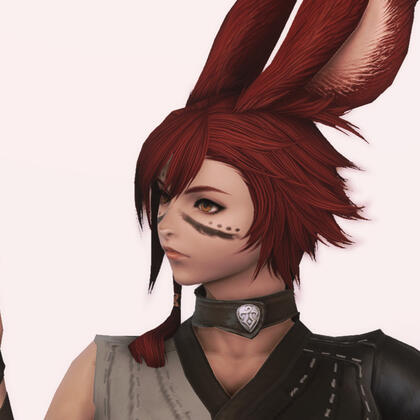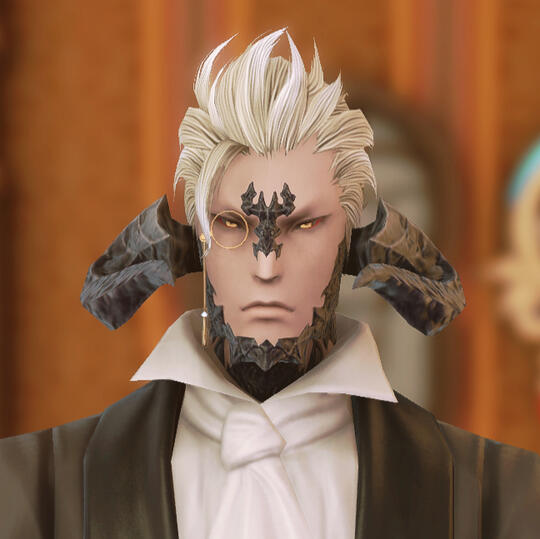 The Fellowsheep
The Stray Sheep has our own fellowship! If you would like to join the Fellowsheep, then please let Mina Kimura know!
Upcoming Events
Open bar Sundays
7:00pm GMT/BST Every Sunday
---
Booking an event
Want to host your event at our bar?

Contact us with your requirements and we can make it happen!

Just let us know what kind of event you're wanting to host, how long you want the event to last, how many staff members you'll require on site, if you'd like entertainment such as performers and any other requirements such as specific music for the orchestrion.
| Facility | Price | Extras | Price |
| --- | --- | --- | --- |
| Main Bar (weekdays except Sunday) | 200k per hour | Music | Depending on orchestrion |
| Main Bar (Sunday evening) | 400k per hour | Bard | 100k for an hour |
| Private Bar (any day) | 100k per hour | Staff | 50k per hour per staff member |
There is a separate price for private room and main bar, as well as a more expensive price to use the bar on a Sunday as this is our weekly opening time to the public. This includes use of the whole FC mansion including outdoor grounds.

Extras
Music - orchestrions to be purchased - Mina has a lot but the character that has the private room does not have as many.
Bard - 100k for an hour of bard music by Mina, any other bards will need to be arranged separately though Mina does have contacts, they may charge more.
Decorations - any Sheep don't have need to be purchased.
Staff - 50k per staff member on site. Base rate comes with one staff or NPC, but only drinks will be served with no hosting capabilities. You will be expected to 'host' the event yourself. Mina can assist with hosting, with payment of 50k.
Advertisement - you will be expected to advertise and promote your event, however if you'd like us to create a poster or share one around this will be free of charge.

We require at least 1-2 weeks in advance to communicate and plan the event.

Speak to Mina Kimura in game or on Discord (Frainy#5826) for more information. Alternatively you can submit a contact form using the button below.
Want to join our FC?
Enjoy RP? Want to help with running our bar? Or do you simply want to join a close group of friends as we clear content in XIV?

The Stray Sheep are now open for recruitment! Put in an application or contact Mina Kimura or Ki'quara Jhargo in game or Mina on Discord (Frainy#5826) to find out more, or click on the button below to submit a contact form.

Check out our Lodestone page here!
---
Want to work at the bar?
Ever wanted to help running a busy bar? Think you have the skills you need to pour the perfect drink? The Stray Sheep are looking for you!

You don't have to be a part of the FC to be able to work behind the bar, you just simply need to be available for some bar nights and events. Full training will be given on the job, with an assessment at the end.

Not interested in bartending? We can offer other roles such as security and performing. Have an idea for something new? Let us know!

Interested? Speak to Mina Kimura in game or on Discord (Frainy#5826) or click the link below to submit a application form.
Application Form
2017
Starlight
The event that started it all...
---
2018
Spring Prom
---
Moonfire
---
All Saints Wake
---
Starlight ball
---
Secret Starlight
This year's Starlight Party will be on December 20th! Just like last year, we will be hosting Secret Starlight! There are two options to take part, either by signing up in advance, or by bringing a present on the day!

This is an OOC gift giving! Don't feel as if you can't participate if your character wouldn't.

Rules

Option 1
Names will be drawn at random and matched up, letting the gift giver choose from the wishlist of the gift receiver.

Gift Receiving - Make a wishlist between 2 - 4 items. Please bear in mind most folks are not rolling in Gil, those difficult to obtain/craft items may be a bit of a stretch. For those with housing, indicate if you'd be accepting of outdoor/indoor furnishings. Be as specific as you like - this will help you get a gift you will love.

Gift Giving - Gil itself is an option (but less fun to give). To those giving crafted items, remember if you are the crafter, your name will be attached to the item, causing the 'secret' to be out! Gift only ONE item, to make this fair for everyone and easier on everyone's inventory space. If you are struggling, check the character's profile on the Lodestone to see what minions they already have. Please do not give Mogstation items.

Sign up using THIS FORM

You have until Midnight GMT on December 13th to sign up! Names will be drawn on the 14th with gifts to be given out at the party on the 20th. If you're unable to come to the party then you can still take part! You will need to send me your gift in game so I can give it to the recipient at the party. Likewise, anyone not at the party at the time of the gift giving will receive their gift at a later date. Please make this easy on me so I don't have to chase up gifts from people.

FAQs
Q: If I'm going to be late to the party can I still take part?
A: Of course, we will likely be holding the present giving near the end of the evening around 8:30/9pm to give people time to arrive.

Option 2
Too late to sign up? Would you rather give a random gift to a random person? Then simply bring something nice on the day and I will give it to a random participant also doing the same!

This works as follows:
You bring one SINGLE random present to the party on the day. Mina collects all the random presents and then they are mixed up and given out to participants who also brought random presents! Those participating in option 1 will not be included! Once again, please do not give Mogstation items and bear in mind not everyone is rolling in Gil. Minions are a great gift idea if you are struggling to choose. You will need to be able to attend the party to take part in this option!

Please note: You can only participate in ONE option! If you would like to sign up for option 1 then you cannot also bring a random gift on the day!

Contact me on Discord at Frainy#5826 if you have any questions.